In terms of whether a 360-degree video will revolutionize how we consume media, the jury is still out on that one. Virtual tours and 360-degree photos of real estate, on the other hand, have become indispensable. You can't tell if a faraway destination or a new house is worth it unless you see it for yourself.
Photographers and real estate agents are both branching into this new and exciting field of endeavors. There is an opportunity for you if you are not yet one of them.
You only need a camera to get started. To create spherical footage, 360-degree cameras combine multiple lenses. Particularly effective when paired with virtual reality headsets, this creates the illusion of depth.
Customers who view virtual tours will be more likely to say yes to a new home when they can visualize themselves relaxing in the living room or tucking the kids into bed.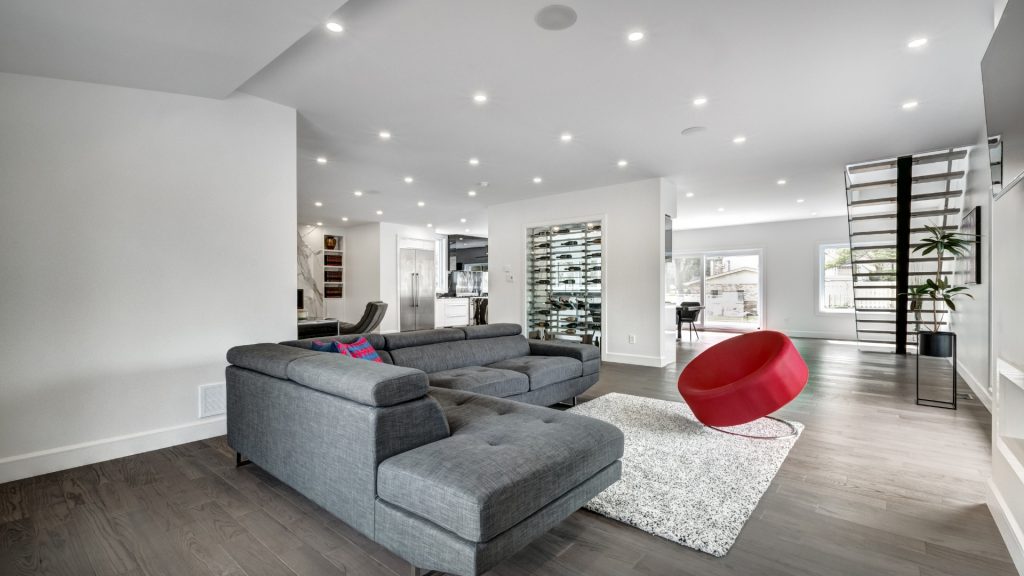 360-degree cameras do a great job of giving anyone an inside look at a building. The spherical footage gives you a complete view of the surrounding area and its features. This is a very useful tool, especially for real estate agents and brokers.
Because 360 cameras are so important in real estate, we've put together a list of the best 360 cameras for real estate agents.
We represent High-end to mid-range to budget 360-degree cameras for real estate virtual tours in this list. The article concludes with some related recommendations and FAQs.
Here's what you came for:
This page may contain affiliate links. As an Amazon Associate, I earn from qualifying purchases, at no additional cost to you.
Our Top Picks- Best 360 Camera For Real Estate Virtual Tours
1. Insta360 PRO 2 3D Camera
A product like the Insta360 PRO has transformed a small company into one of the market's leading players. There are no more quirks in this version. But there are improvements, such as a remote control, seamless 8K video, and individually configurable lenses.
As an added bonus, you may need to throw in a kidney for good measure as well. As a result of this, the investment is well worth it.
Advantages Of Insta360PRO 2
360° camera PRO 2 shaped like a melon, professional-grade. It has six lenses that are evenly spaced to produce the highest-quality 360-degree video currently available. Viewing a property with a VR headset immerses you in the experience. You can store extra batteries and lens covers, as well as a tablet in the camera's clever travel case.
Its maximum video resolution is 8K at 30 frames per second in stereo and 60 frames per second in 2D. Although the picture quality is excellent, the ISO, white balance, and exposure settings of each lens can be adjusted independently to improve it even further.
When shooting in large rooms with a lot of contrast, you can also turn on HDR to bring out more detail. Also included are 3D-sound-recording microphones on the PRO 2. Using these devices, potential homeowners can record passing cars or bird chirps, giving them a better idea of what it will be like to live in the house they're visiting.
There is also a farsight system on the PRO 2. When you hook up the camera to farsight, your smartphone becomes the camera's viewfinder. Anywhere within a 300-foot radius can start and stop recording, or take 12K photos without showing up in the footage.
There is a companion app and powerful desktop video editing software that go with the PRO 2. Your lens and other settings will be adjusted in this app.
Insta360 Stitcher is required because the camera is unable to stitch the 12K photos together internally. On monitors or headsets that don't support 8K, the program can also output detailed footage for viewing.
Overall, this camera is the best 360 camera for real estate virtual tours in the current market.
Disadvantages Of Insta360 PRO 2
All of the cameras in this guide are more expensive than the PRO 2. Although it produces the best results, you may not believe that the cost difference is worth it. Each lens uses a separate SD card to store its images and video.
They are difficult to access and require a separate adapter to feed all of the data to a computer at the same time, which is expensive.
2. Aleta S2C 360 Camcorder
For breathtaking virtual tours, you don't need 8K 360 video footage. An alternative to the Insta360 PRO 2 is Aleta S2C, which offers superior photo quality at a lower price. This camera focuses on taking photos and produces images that are rich in detail.
It offers a wide range of options for customizing image output, and stitching is done in-camera for the fastest possible result.
Advantages Of Aleta S2C
The S2C, on the other hand, is ergonomic. Easy to hold, it has a sturdy handle. It has a shutter button, four equidistant lenses, and one pointing to the zenith. Each camera produces 66-megapixel photos and 4K video when used together.
There is only one SD card, which is a good thing. The camera can stitch the footage together, so you can save it as five separate files for editing on a computer later.
One of the best features of this 360-degree camera is its extensive photo adjustment options. Particularly noteworthy is the HDR feature, which dramatically improves the picture quality.
For the best results, there are several HDR levels that increase the number of pictures taken and combined. Using HDR allows you to preserve remarkable details and make images taken in bright sunlight or at night more vibrant and inviting than they would otherwise be.
In terms of videos, the S2C isn't very good at it. Although shot in 4K, the resulting footage is soft because it was shot at such a low resolution. Still, the videos look good, especially when switched from regular 30fps to time-lapse mode. This will increase the resolution to 7,680*3840.
Aleta updates the S2C's firmware and improves its performance on a regular basis. It's no longer necessary to guess how many pictures to take and at what settings with HDR.
There is no need for a remote viewfinder because the camera also eliminates hot or dead pixels and unwanted people from photos. 
Disadvantages Of Aleta S2C
If you use the S2C for an extended period of time, it will become hot. It has a lot of noise-making cooling fans. The camera is powered by a 12 V adapter or two Li-ion rechargeable batteries.
If you want to take pictures of your backyard, the second option is ideal, but the battery of the camera can't give you a long time to shoot. So it's better for, don't rely on its battery life.
3. KANDAO QooCam 8K Full View Camera
Our list of the best 360 cameras for real estate continues with the KANDAO QooCam 8K Full View Camera. Approximately $599.00 will be required to purchase this one. There are many similarities between RICOH Theta Z1 and this 360-degree camera.
It can also take raw and HDR photos, just like its predecessor. 
Advantages Of KANDAO QooCam 8K 360 Camera
The name of this 360 camera system makes it clear that it can record 8k video, which is a pretty neat feature. As a bonus, this camera system has a DNG 8 mode. You can use this feature to shoot 8 separate exposures and then combine them to create high-quality images.
The Qoocam 8K 360 camera can take both raw and HDR photos, as we've already discussed. This camera excels in HDR photo shooting. You'll be blown away by the HDR results. You will need to install and use separate free software in order to take HDR pictures.
Disadvantages Of KANDAO QooCam 8K 360 Camera
Unfortunately, the Qoocam 8K comes with a non-removable internal battery, much to the dismay of many users. Use cases that require extended periods of time without access to power can be particularly challenging. 
Despite this limitation, the battery life is excellent. According to some users, it can take up to 90 minutes to record 8K video at 30 frames per second. While the camera is turned off, the battery seems to hold a charge and does not appear to drain. The QooCam 8K's battery life and efficiency are probably its best features.
4. Insta360 ONE R Twin Addition
This unique modular action camera comes in an impressively small and compact package. flow state stabilization and AI-powered auto-follow, auto-frame, and automatic editing features are included.
With the Insta360 ONE R Twin Edition, videographers can capture regular action camera footage as well as VR-ready 360 degrees.
Advantages Of Insta360 ONE R Twin Addition
In addition to being a 360-degree camera, this device also functions as a traditional wide-angle camera. Three main parts make up this 360-degree camera. The touch screen, the camera module, and the battery base are among these components.
The one-inch sensor allows you to capture high-quality images with the Insta360 ONE R Twin Edition 360 camera. The app allows for easy viewing and monitoring of the 360 camera system. According to the manufacturer's claims, this 360 camera is waterproof up to a height of 16 feet.
As well as the MicroSD card and USB port, the Insta360 ONE R Twin Edition supports the use of both. There is a USB port on the right side of the device, as well as a MicroSD slot. As a whole, the image quality is excellent, especially when compared to the price tag.
Insta360 ONE R Twin Edition camera is a good camera for most users. In addition, if you're taking a look at this camera, you're welcome to use it as a reference.
Disadvantages Of Insta360 ONE R Twin Addition
In order to capture the same scene in both formats, most professional videographers will use separate devices. For hi-res re-framing, the Insta360 ONE R's 5.7K capture is insufficient.  We'll have to wait for consumer-grade 8K video or 16K 360-degree cameras to arrive.
5. The GoPro Max 360 Camera
A second attempt at a 360-degree camera, Max is GoPro's second attempt. It's a far cry from the fusion and offers better performance. While it is still retaining GoPro's signature features, like image stabilization.
Max is geared towards adrenaline vloggers, but it can still be used to create detailed and effective virtual tours. One of the most versatile models we've seen, it's worth considering if you're an agent during the day and an adventurer at night.
Advantages Of The GoPro Max 360 Camera
For the Max, GoPro chose not to go with the traditional 360-degree camera look, opting instead to make it look like a HERO. For previews and settings adjustments, it has a touchscreen LCD.
An integrated GoPro mount on the bottom lets you attach the Max to a variety of selfie sticks, harnesses, and other mounts and accessories. Because it's the only waterproof 360-degree camera in this roundup, you can use it to show off your pool.
Max creates a 16.6-megapixel 360-degree image using two cameras. With a single lens, it can also record footage at a reduced resolution. Using the pano mode, you can create 270-degree photos that are rich in detail and free of stitches. Videos now have a higher resolution of 5.6K, and GoPro's trademark image stabilization has been added.
Max's software gives you a lot of control over the results, no matter what type of image or video you're after. To change ISO and EV comp values or play around with the white balance, you can use Protune.
Video editing is best done on a desktop computer. In just a few clicks, GoPro's software lets you create 16:9 or 360-degree videos. To edit the 360-degree videos into enjoyable clips that can be viewed on a monitor or tablet, it now uses keyframing.
In order to give the video a more natural and professional appearance, different transitions are available. Once you've become familiar with the process, you'll be able to start creating impressive home presentations. So buyers can view from any location.
Disadvantages Of The GoPro Max 360 Camera
This is another 360-degree camera that should not be used in low light conditions, according to the manufacturer. The image stabilization suffers in the dark, resulting in videos that appear to vibrate. Video stitching isn't as good as it is for photos, however.
So, you could end up with a seamless clip in one environment and unsightly stitching in the other environment. You may need a tripod for your real estate photography. Check this article on Best Tripod For real Estate Photography?
6. Insta360 ONE X Action Camera
Compared to the Insta360 PRO 2, the second 360 camera in our review is much easier to move around with. A few of the more expensive model's features, such as excellent image stabilization, are still available on this model.
In addition, the One X has its own unique features, such as bullet time. More suited to videos than photos, it combines both creativity and quality for the ultimate sales presentation.
One of our favorite things about the One X is how easy it is to use. The on/off toggle and the shutter are the only buttons. Also included are features such as the ability to change the video mode or navigate through a camera's menu system.
An OLED display on the front indicates mode, signal strength, and remaining battery life. The battery will be drained in 60 minutes if you are recording videos.
This phone's maximum resolution is 5.7K and its frame rate is 30fps. They're vibrant, detailed, and don't appear to be blurry. While walking down the stairs, the six-axis image stabilization keeps videos smooth.It is also favorable in low light results and consequently, details are preserved in low-light situations, at the cost of stabilization performance.
In terms of video, the camera's bullet-time mode is its most notable feature. Selfie sticks require an additional attachment in order to function properly. Video taken in this mode, on the other hand, has a framerate of 100 and rotates around the stitch in slow motion.
By showing large rooms like a reception hall in bullet time, homebuyers can better understand their new neighborhood.
In terms of photography, the One X is also a contender. There is no stitching or chromatic aberration in the 18MP images it takes. To improve images' fidelity, you can use the app's HDR enhancement feature. Furthermore, you can add filters for a more artistic effect.
Pros
Very good video quality for its price
Awesome app
Bullet time features
Better at low light performance
Cons
Stitching is noticeable 
Need a long time to transfer the file
7. Ricoh Theta V 360 Spherical Camera
It was Ricoh that introduced the first stick-shaped 360-degree camera, a design that has since become common in the action camera market. When compared with its predecessor,
Theta, the V offers improved video resolution and more editing options for pictures taken with the camera. When using this camera, you'll want to make sure that you're shooting in good light. The Theta V will serve you well if you stay away from situations with high contrast.
It is the culmination of Ricoh's pioneering design philosophy that the Theta v has been built. The camera is easy to hold in the hand and is very light in comparison to other cameras. As it fits in your pants pocket, you can move it around the room multiple times without getting tired.
Shutdown, Wi-Fi, and power buttons are located on the back of the device, like a switch between photo and video modes. LEDs on the camera will also let you know if it's taking pictures and how much battery life it has.
Features Of Ricoh Theta V
Photos taken with the Theta V are stored in JPEG format at 14.4MP. If there's enough light, they're bright and colorful, and the stitching is barely noticeable. However, the central part of the image is always in focus despite some distortion on the sides.
Contrary to most other 360-degree cameras on the market, this one has 19GB of storage onboard. For thousands of photos or forty minutes' worth of video, that's plenty of storage.
Although Theta V's videos are only in 4K, they look good. Although there is some softness to be expected, the camera still manages to capture plenty of details.
Alternatively, you can shoot videos in 4K at 30 frames per second, or use the time-lapse mode to create videos from images captured every four seconds. Like the Insta360 PRO 2, it has four microphones to capture realistic audio from the scene. In addition, there is a microphone input for those who desire even better audio quality.
There's something odd about Ricoh's app support for its Theta V. It is necessary to install three separate apps. Remote control from your phone is handled by Theta's basic app, which also lets you edit photos. For enhanced photo and video editing and social sharing, there are two more apps available
Pros
Intuitive physical controls and portable design 
Seamless stitching in camera
Great video quality
Provide decent photos
Cons
Poor performance in low light
In high-contrast settings, prone to chromatic aberration
8. Xiaomi Mi Sphere 360 Camera
As well as being our budget pick, the Mi Sphere is also the most surprising model in our guide.  A 360-degree camera costs twice as much as this one but produces images of comparable quality.
However, it is often available at a significant discount. Those who want to impress clients with high-resolution photos of properties they offer should consider the Mi Sphere as their best option.
Featuring a square-shaped body, this camera is unlike anything else. This is due to the Mi Sphere's shape and weight. In addition, the lenses are close together because of their thinness, which eliminates stitching issues.
A series of buttons on the top control various options, while a standard tripod thread is located on the bottom of the camera. There is a Micro USB port for charging and a slot for an SD card on one side of the device.
The Mi Sphere takes photos with a resolution of 23.9 megapixels. This means that you don't have to fiddle with the camera's color or white balance settings, as it adapts to different situations intelligently and produces natural-looking results most of the time.
A full manual mode is available in the automatic mode does not work. The camera can shoot in RAW format, resulting in images that can be enhanced with editing software to their full potential.
Mi Sphere includes several features that work together to improve image quality. It's simple to make high-quality time-lapse videos with an intervalometer and six-axis stabilization. The ONE X also supports bullet time. For a fun effect, the video is shot at 120 frames per second and then slowed down.
The Mi Sphere is unable to stitch footage on its own, according to the company. Instead, you'll need a smartphone or a computer to accomplish this task. Firmware updates have fixed stitching issues that existed at the time of the camera's release.
The camera continues to receive numerous improvements. It began with fixes for specific phone compatibility issues. Following that, video stabilization and stitching were improved and stitching software is available on pc and mac.
The battery on the Mi Sphere is not removable. If the camera's battery runs out, you'll have to buy a new one. To prevent the camera from overheating, you'll want to avoid recording long videos and shut off the camera for cooling. See our latest article top 15 camcorders under $300 reviews and buying guide.
Pros
Exceptional image quality at a low cost
There are numerous image enhancement options available
The slim design ensures portability and stitch-free video
Image stabilization that works well
Cons
No removable option for the battery
Overheat Issue
9. Neewer Gimbal & Panoramic Tripod Head
The image's quality, as well as its brightness and color accuracy, is beyond question. Because the lenses on DLSR rigs are so good at capturing light and detail, they allow you to create such high-quality panoramas. 8-10 separate photos are also manually stitched into a single image to ensure quality.
PTGui, for example, is a stitching program that can help you achieve this. Real estate virtual tours can be expensive, time-consuming, and difficult to produce using this technique. Yet it produces the best results.
Aside from the fact that it takes a long time, there is the possibility that stitching errors will show up in the final product. If you look closely, you'll see a few, such as at the bottom of the door. These errors occur when two images are not properly aligned. They are usually fixable but require more time in editing. Here you find more Panoramic Tripod Head.
Pros
Produce high-quality images
No blurred or overexposed
Cons
Time Consuming
Need skill
Costly
Unavailable option for video
FAQs On 360 Camera For Virtual Tours
Which 360 Camera Is Best For Real Estate?
When it comes to 360-degree photography, one picture is worth a thousand words. An interactive 360 photo is the best way to visualize the interior of a real estate property, and now anyone can take high-quality 360 photos of real estate. To showcase their most impressive listings, realtors are increasingly turning to virtual tours. 
Now that there are dozens of 360 camera all-in-ones, it can be difficult to choose the right one if you aren't well-versed in the technology. 
How Much Does A Real Estate 3D Camera Cost?
Real estate 3D cameras range in price from $300 to $6,000 or more. You can, however, purchase a 3D camera of reasonable quality for under $1,000.
Conclusion
For virtual tours of real estate, which 360-degree camera is the best? It all comes down to what you want to accomplish with your project. It is still necessary to use a DSLR rig when you require the absolute highest quality images. You can save a lot of time with the Ricoh Theta V if you're willing to sacrifice a bit of quality. It's not the most expensive option, but it's still not the cheapest.